FEATURES
1. Lubrication time and intermittent time can be adjusted (with lock key function, lock settings).
2. It has liquid level switch and pressure switch (normally closed, optional). When the oil or pressure is insufficient, the buzzer will give an alarm and output the abnormal signal.
3. System time can be set, LUB lubrication time: 1-999 (seconds) INT interval time: 1-999 (minutes).
4. The longest lubrication time is less than or equal to 2 minutes, and the interval time is more than 5 times of the lubrication time.
5. The motor is equipped with an overheat protector to prevent the motor from overheating and overloading.
6. Volumetric system is equipped with decompression device, which needs LT/DPB/MO distributor.
7. A relief valve is provided to prevent the lubrication pump from being damaged by overloading and excessive pipeline pressure.
8. Use oil viscosity 32-68 cSt@40℃.
SPECIFICATIONS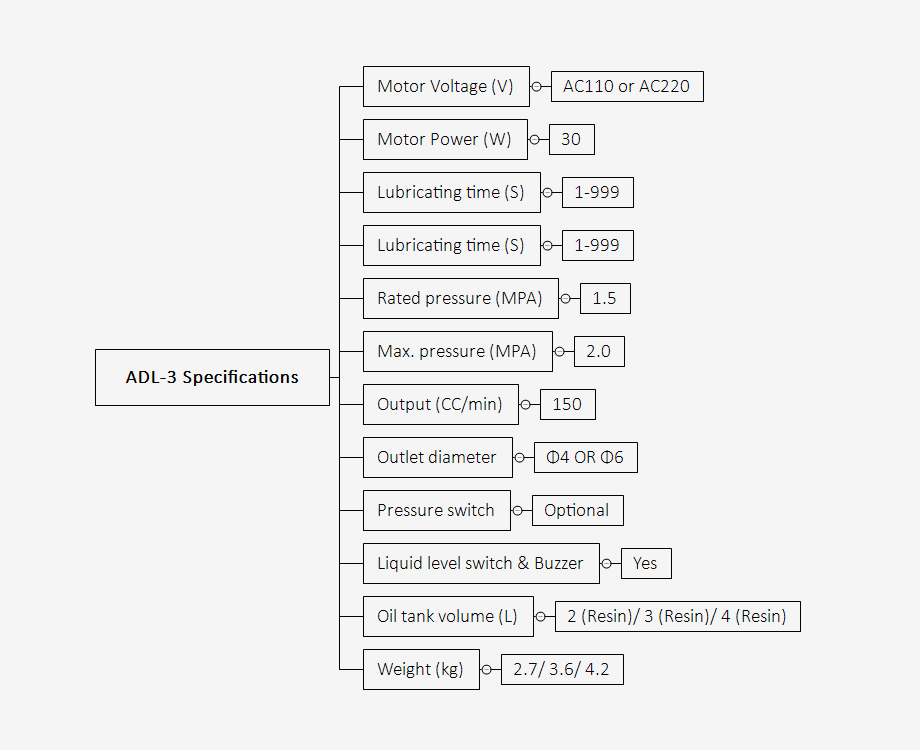 DIMENSIONS