1. The lubrication pump has its own controller to control the lubrication and interval time. It is easy to operate. It has a buzzer, and a warning sound will be issued when there is an abnormality.
2. There is a pressure regulating valve to control the working pressure of the lubrication pump and protect its work safety.
3. A vent valve is provided to discharge the air in the lubrication pump cavity to ensure smooth discharge of the pump.
4. lubrication pump with pressure plate, vacuum driven lubricant suction.
5. Low-level transmitter can be installed.
6. Refill lubrication pump's reservoir with lubricant through filter. Please reduce impurities and air mixing into the lubrication system.
7. AHG1 lubrication pump matching distributor: ASV, ASVB, AVL, AVP series.
8. Lubricants: NLGI 000#, 00#, 0#, 1# lithium-based grease.
SPECIFICATIONS
ITEM

PARAMETER

Voltage

110VAC, 220VAC, 12VDC, 24VDC;

3-phase 220VAC & 380VAC only for AHG2 & AHG4.

Power

25W

Lubrication time

1-999 Sec for AHG1 & AHG3;

Host PLC for AHG2 & AHG4.

Interval time

1-999 Sec for AHG1 & AHG3;

Host PLC for AHG2 & AHG4.

Max. pressure

8MPa

Discharge

20mL/min

Pressure switch

Optional

Low level switch

Optional

Outlet diameter

Φ6 or Φ8

Reservoir

1500mL

Net weight

5Kg(AHG1), 4.5Kg(AHG2), 6Kg(AHG3), 5.5Kg(AHG4)
DIMENSIONS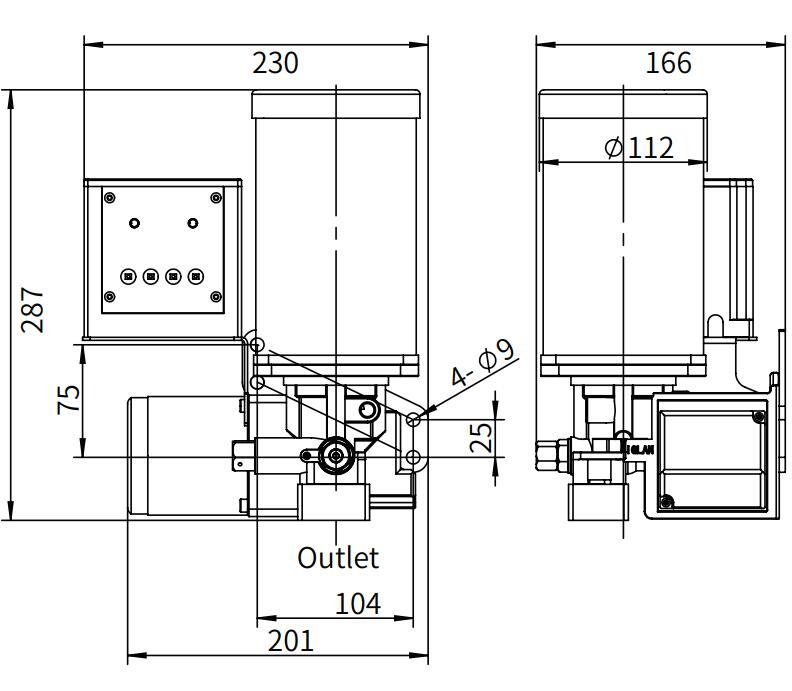 ORDER CODE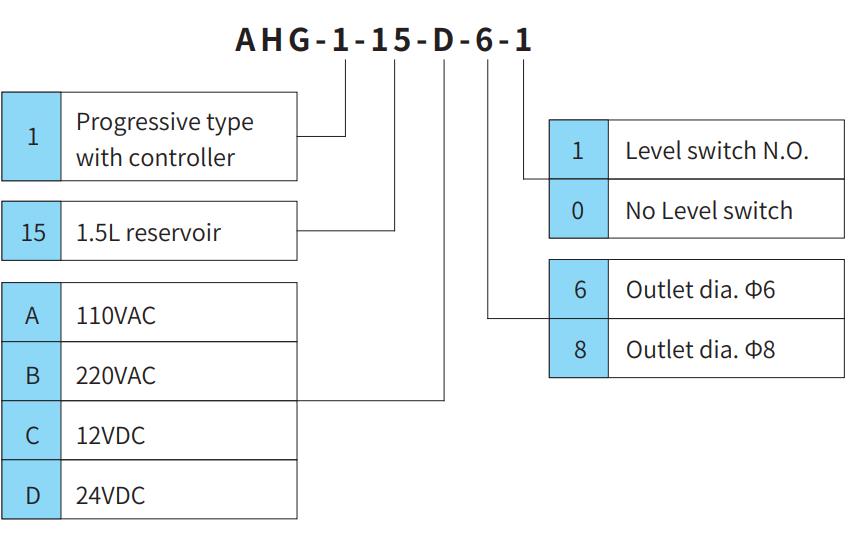 DOWNLOAD CATALOGUE
BROWSE INSTRUCTIONS
BROWSE APPLICATIONS